At BabyDoopy we make hip, modern & funny apparel for kids that plays off the everyday triumphs and struggles of child rearing.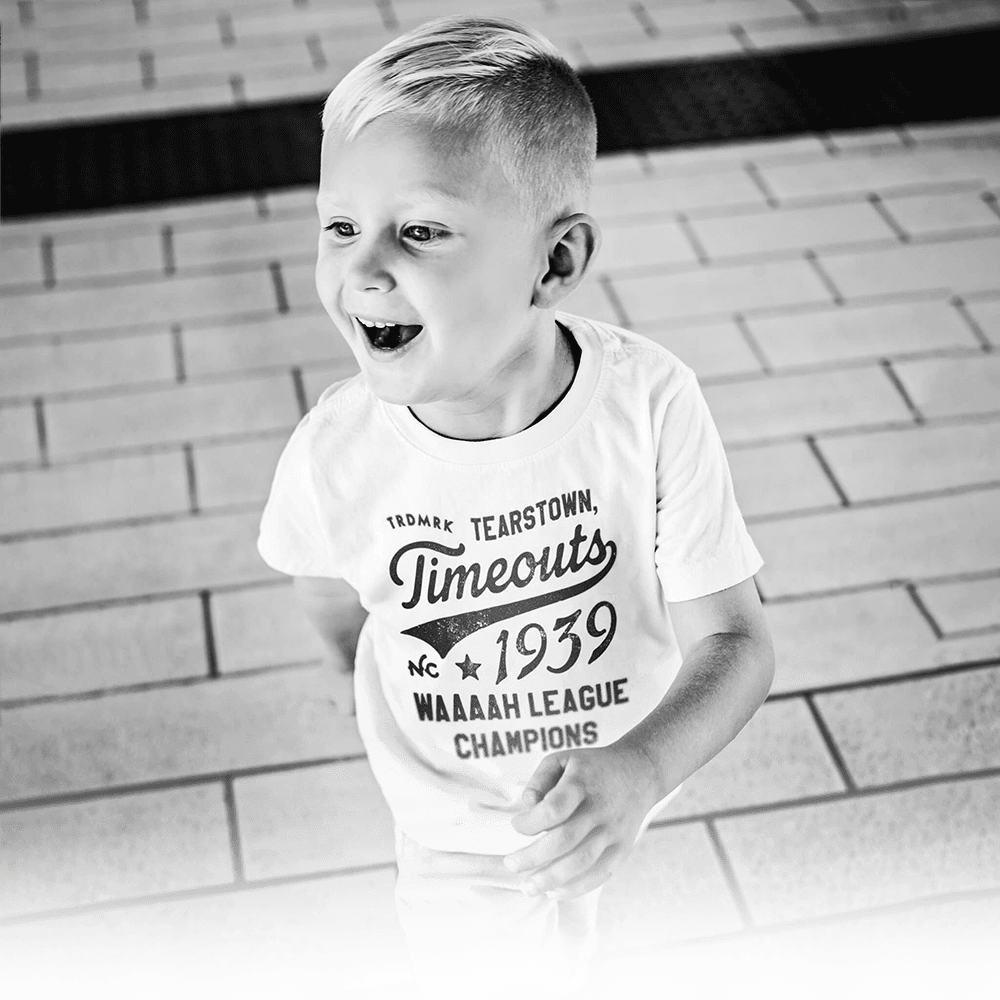 This is BabyDoopy, aka Miles. He's our inspiration and resident muse. He deserves a big shout out as his huge personality, incredible energy, and stubborn attitude since day one has been the driving force behind the idea of this company. You're daddy's favorite thing in the whole big world.
Who We Are
We are designers & developers by trade who have ventured onto a fun side hustle peddle some fresh goods to you fine folks. We've decided to take our talents to the little ones who are still peeing in their pants.

We wish we could write a magical back story that leaves you overwhelmed with joy but unfortunately - we don't have one of those. We'd rather shoot straight with you than endlessly go on about kids fashion, lack of cool streetwear for little ones, or start talking about our third eye.

As a designer, I love to design stuff. As a dad I love my kid. I've combined these two things I love into this one thing. Our goal is to make some fresh apparel for the little ones that plays off the day to day triumphs and struggles of child rearing & provides a few laughs and memories along the way.